Advantages of the map view
Quick way to spot obstacles and react to them fast
Intuitive presentation of progress
Information is updated constantly based on the input from the field
Direct feedback from the field
GO FiberConnect has always focused on automated dispatching and receiving the work from the field. The situation on the map is also automatically updated by feedback from the field – no manual office work is needed. And it's updated constantly!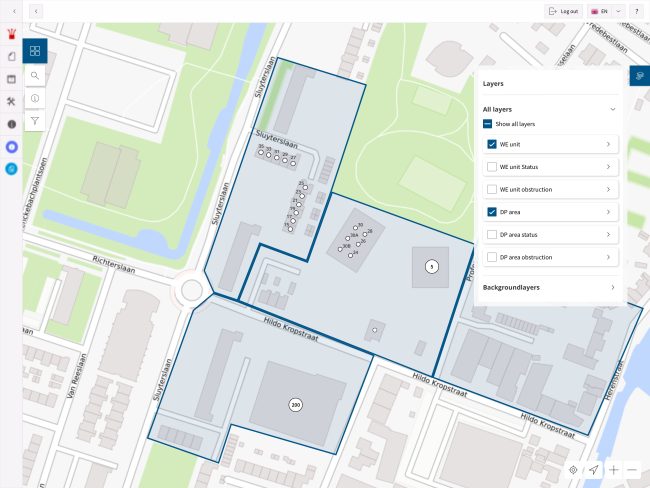 What does the map show?
Residence unit status
Distribution point status
Residence unit obstruction
Distribution points obstruction
Residence unit details
Distribution point details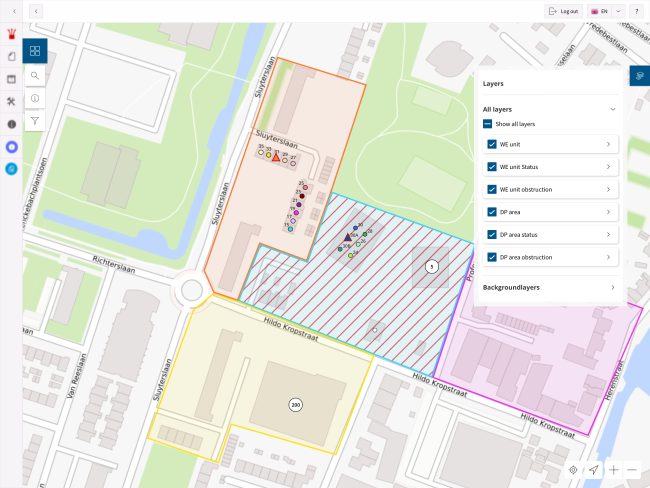 Proven technology
The map in GO FiberConnect is based on the renowned GeodanMaps platform. GeodanMaps and GO FiberConnect are both in the portfolio of the LOCATIQS Group. The GeodanMaps platform is a basis for many mission-critical systems implemented for key organizations and administrations in the Netherlands.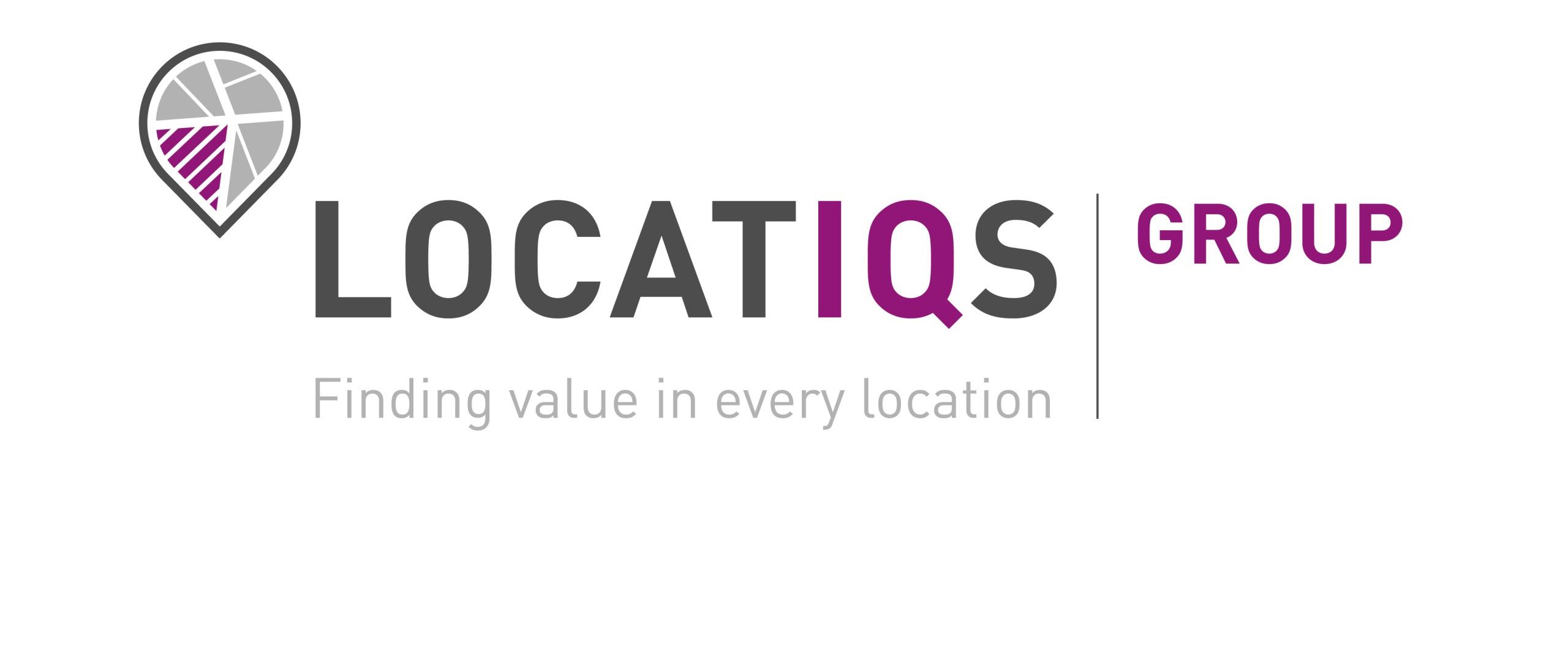 Data driven
GO FiberConnect has always been driven by extensive data sets. The data sets detail on every aspect of the FTTH delivery process and are updated thousands of times every day. Now this data is shown in another dimension on the map.
Built for the future
For many this would be the end game, for us this is just a beginning. Thanks to GeodanMaps extensibility and in-house know-how we plan much more features. Think of detailed status per each feeder or distribution duct, geolocated photos and more.