Smart software for a faster FTTH process
GO FiberConnect simplifies your FTTH rollout. Our proven software optimises and automates fiberglass installation activities. The solution centralises all data that are exchanged during the engineering phase, apps in the field, communication with residents, BI-Tools, OTDR equipment and more.
Information package
Back office and field service
The GO FiberConnect solution combines a workflow and planning tool for office processes and a versatile app for field service processes with various tools for communication and data exchange.
View progress on the map
The project status is visible on the map. This helps project leaders and management to quickly determine what areas require attention. And enables you to present the progress to stakeholders, clients and municipalities.
Read more about the map view in GO FiberConnect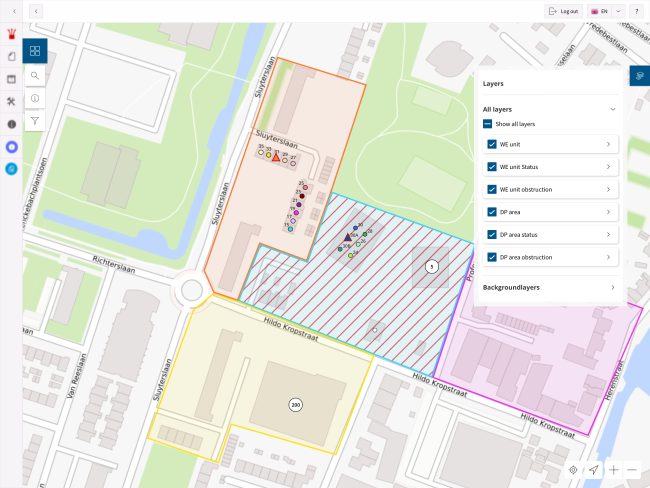 Workflow and planning
Add-ons
The software's standard functionalities can optionally be expanded with:
Integration with clients' systems
During the implementation, we create essential integrations with:
These integrations provide instant insight into the progress and details of the fiber installation project. On top of that, they do not add to the contractor's administrative workload. This saves valuable time and ensures fewer errors are made. It is also the only way to properly manage the large volume of the FTTH installation. With these integrations, GO FiberConnect offers myriad more options than generic workflow software.